Taishan Artificial Turf Product Industry Company purchase highly advanced Artificial Turf Product production equipment from world famous enterprises to guarantee product quality and production efficiency. Specifically speaking, we purchased extruders from Austria STARLINGER, tufting machines from England COBBLE, coating machines from Australia CTS, a new generation of PU equipment from America TRCC, and installation equipment from Germany SMG. With advanced equipment, we can produce various kinds of artificial grass lawns with pile height ranging from 8 to 75mm, and gauge ranging from 5/32, 3/16, 5/16, 3/8, 5/8, to 3/4. The maximum breadth of our artificial grass lawn can be 5 meters. Our artificial grass can be either curled or straight, and coated by both latex and PU adhesive. Furthermore, our PU coating technology is the most advanced coating technology in the world. Taishan has a strong production capacity with an annual output of over 7 million square meters.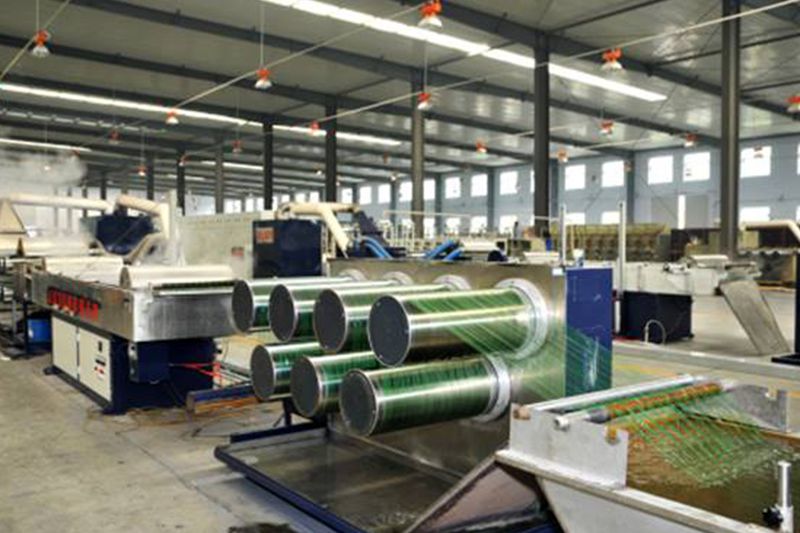 Extrusion
Taishan Artificial Turf Product Company has the extrusion line with the world's top technical level, which can fully guarantee that our artificial grass achieved the global high-quality standards.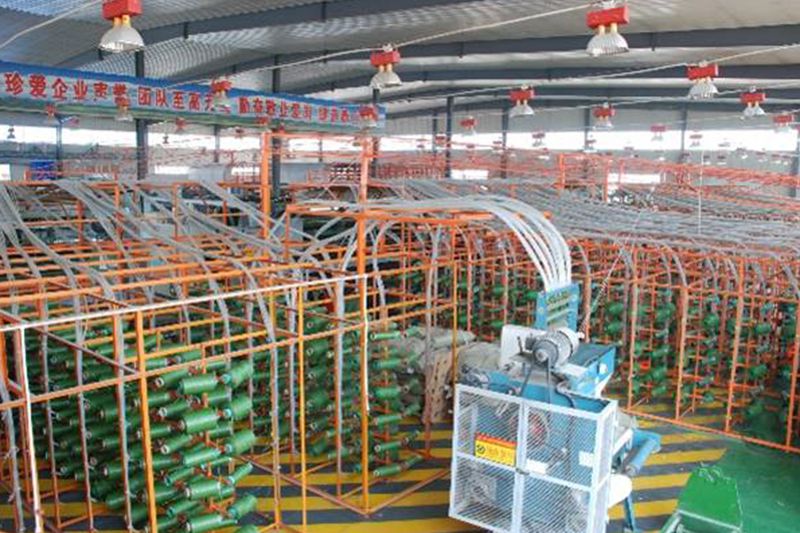 Tufting
The Taishan tufting machines are specially designed by the world-famous turf machine manufacturer. Their tufting width is the biggest in the world which is as wide as 5 meters. With the special technique and advanced computer control system, we can manufacture any turf in current market.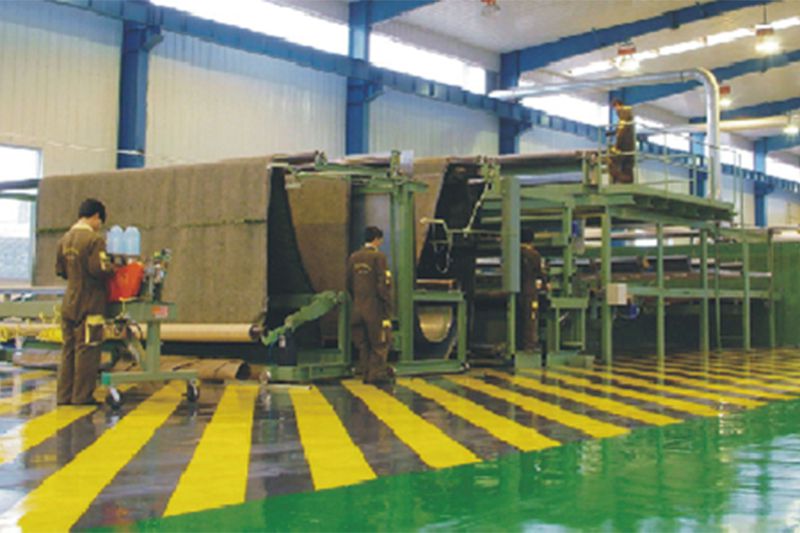 Coating
Taishan coating process is specially designed by the world famous equipment manufacturer. The scientific coating methods and world's most advanced coating techniques ensure the long-lasting immobility of the bottom of turf. Furthermore, Taishan coating equipment employs several electro-optic transmission scanners and auto control operating systems to make sure the straight line and certain tension of turfs when they pass through the coating process.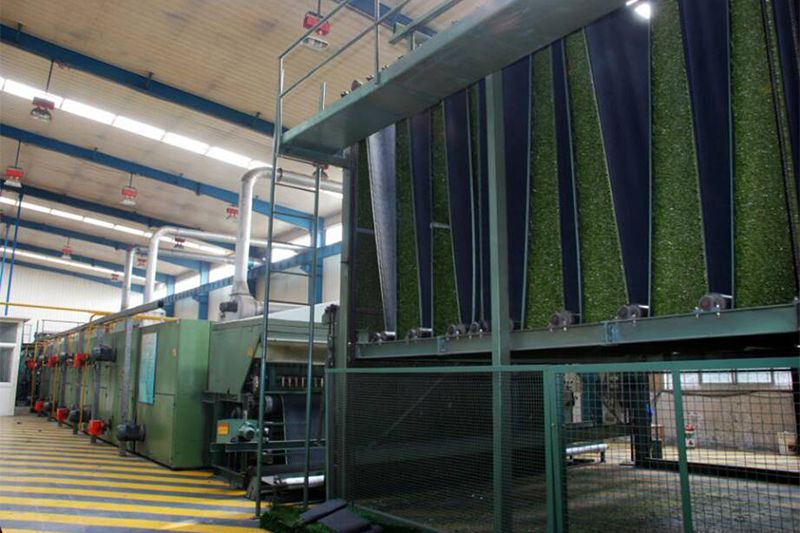 PU Coating
The PU coating equipment is supplied by the Perpetual Machine Company who has 120 years of technical experience and 52 years of manufacturing experience. This equipment will coat the Artificial Turf Product by the way of scrape coating. The production speed can be as high as 5-6 meters per minute. The system can operate the input instructions and formula automatically. Besides the first coating, it can also do the second coating by foaming.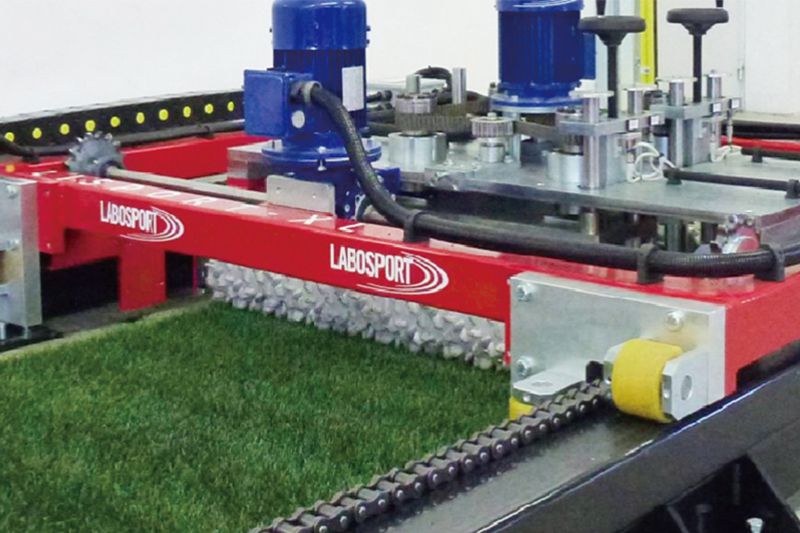 Quality Control
Our company attaches great importance to the quality control work. In order to ensure the production of high-quality Artificial Turf Product, we establish a high-quality special inspection team, and introduce over 30 sets of inspection equipment from aboard to conduct quality monitoring on whole production process.
Taishan Artificial Turf Industry is a wholly-owned Subsidiary of Taishan Sports Industry Group since 1978. We are a one-stop leading manufacturer and wholesaler focusing on R&D, production and sales of artificial sports turf, leisure garden turf, multi-functional negative ion turf. After 46 years of development, Leling Taishan, as the first artificial turf manufacturer in China to obtain FIFA and FIH certifications, has built CHINA TOP 1 modern production base for high-end artificial turf manufacturing.