Rugby Artificial Turf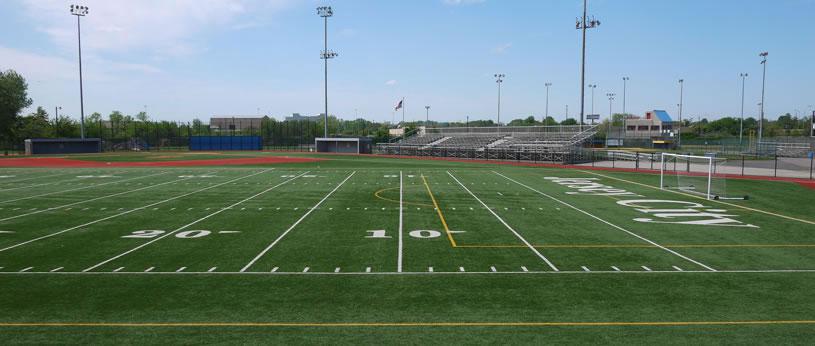 Taishan Rugby Artificial Turf is one of our new product specially designed for the rugby court. Thanks to the durability and softness of the grass, it meets the high requirements for the quality of the rugby court artificial grass. The soft surface helps prevent traumas such as head injuries or sprains due to tackling, falling or sliding. To guarantee the safety and durability, Taishan R&D professionals have done thousands of tests on our artificial grass.
Features
A range of shapes including the spine, diamond and rectangle is available up to your choice.
Taishan offers an 8-12 years life warranty. All these features help Taishan Artificial Turf Product receive high reputations world-wide. Choose Taishan, choose the marvelous enjoyment of sport.
Taishan Rugby artificial grass has passed the test of China National Sport Goods Quality Supervision Inspection Center, PONY and ISA. The certification of IRB is proceeding.
Specifications of the Rugby Artificial Turf
Model: Spine Shape Specifications
1. Fiber: PE monofilamont-MLS11000
2. Color: Bicolor
3. Pile Height: 65mm
4. Backing: Latex
5. Warranty: 8--10 years
6. Delivery Time: 7-15 days

Model: "U" Shape Specifications
1. Fiber: PE monofilamont
2. Color: Dark green/Apple green
3. Pile Height: 65mm
4. Backing: Latex
5. Warranty: 8--10 years
6. Delivery Time: 7--15 days
Installation Case Study